Fiera Real Estate and Danescroft announce the sale of the Residential Land Partnership's site at Crawley with planning for 185 residential units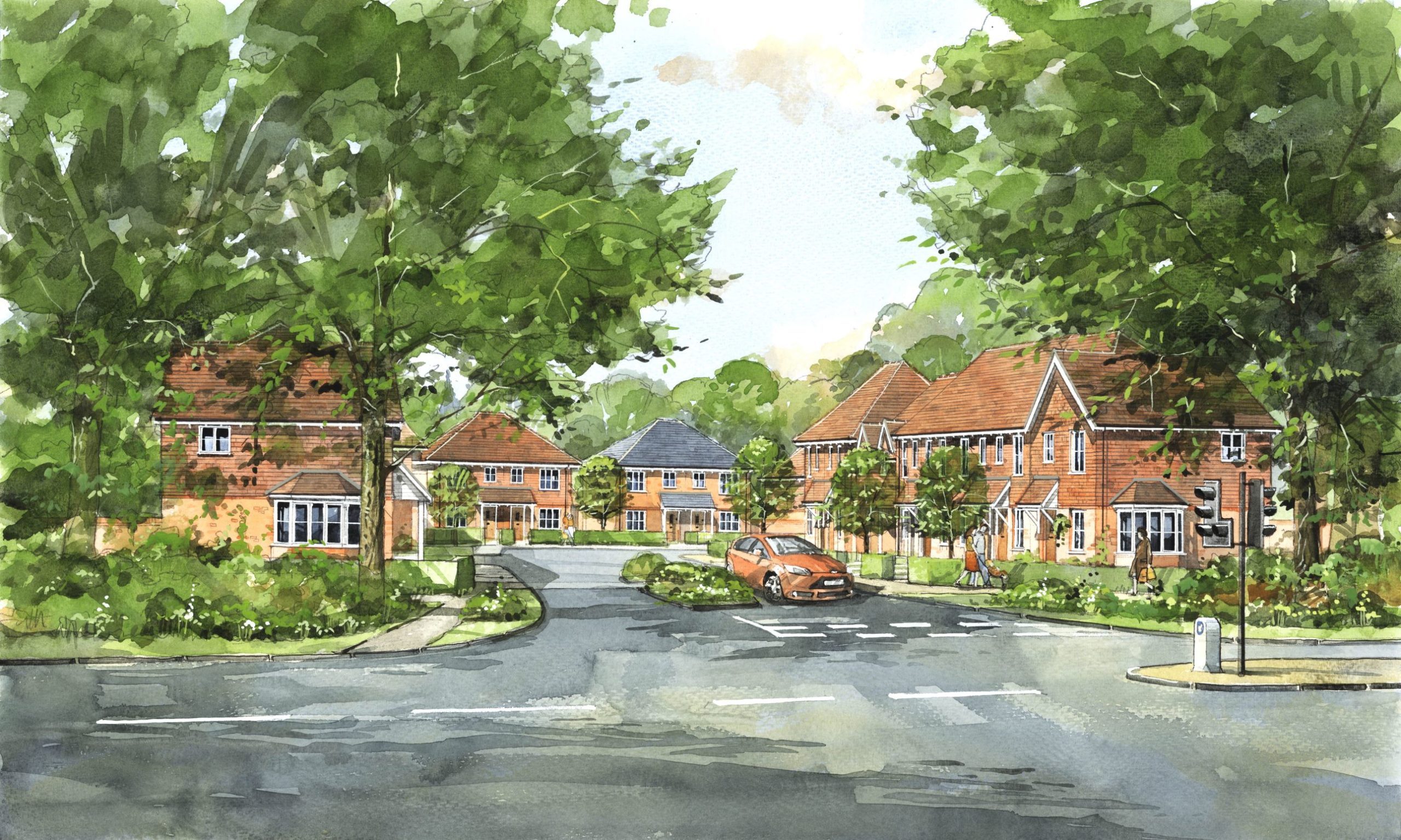 12th May, 2020
Fiera Real Estate and Danescroft are pleased to announce the sale of the Residential Land Partnership's ("RLP") 13.8 acre site at Steers Lane, Crawley for over £16million to Bellway Homes. The sale follows Danescroft successfully obtaining planning consent at Public Inquiry in January for 185 homes. The site was acquired in the summer of 2018 on an unconditional basis and benefited from an allocation for a minimum of 75 homes. The land forms part of the emerging Forge Wood neighbourhood, in the north-east sector of Crawley, which has planning permission for 1,900 dwellings, a school, local centre and community hall, employment, parkland and open space.  Development of this area is already underway with the school open and parkland accessible.
Fiera Real Estate acted as property advisor to RLP, a £70million fund managed by Schroders. RLP was launched in October 2017 to help address the significant undersupply of housing across the UK whilst generating strong returns to investors through the acquisition and transformation of sites for residential development. This transaction represents the fund's second sale.  Fiera Real Estate, Schroders and Danescroft announced the sale of their 5.3 acre site at Little Linford Lane, Newport Pagnell, to Paradigm Housing for over £6million in February 2020.
Danescroft identified the opportunity to sensitively increase the potential number of new homes at this location and worked with its professional team to design a layout that would increase the housing delivery to the 185 dwellings secured at appeal.  The appeal inspector confirmed that this would significantly boosting the supply of homes and support delivery of Crawley's housing requirement.  The approved scheme also includes 74 affordable homes and an additional 19 low cost homes, which will assist in meeting the identified acute affordable housing need.
Following recent major schemes also announced with the Guinness Partnership and Clarion Housing, Danescroft are currently responsible for delivering over 1,300 new homes in partnership with some of the most active UK Housing Associations.
Chris Button, Fund Manager at Fiera Real Estate commented, "On behalf of our investors we are delighted to complete the sale of this prime site within 21 months of its acquisition. We have significant resources to acquire similar sites on an unconditional basis to help address the undersupply of housing throughout the UK."
James Trelfa, Director at Danescroft Land commented "Danescroft are delighted to have completed the sale of Steers lane, Crawley to Bellway. Crawley presents an attractive location to housebuilders and offers an accessible yet affordable location to build in. Having acquired the site unconditionally in 2018 and won our appeal in early 2020, we are very pleased to then conclude our business plan in such a timely manner. We remain keen to acquire similar assets unconditionally and have substantial funds in place to do so."
Nick Prince, Fund Manager at Schroders Real Estate commented, "This is the fund's second profitable disposal in the space of three months. We are delighted to provide a boost to our investors' returns in what are unprecedented market conditions."